Main content starts here, tab to start navigating
Menus
Slide 1 of 3
Slide 2 of 3
Slide 3 of 3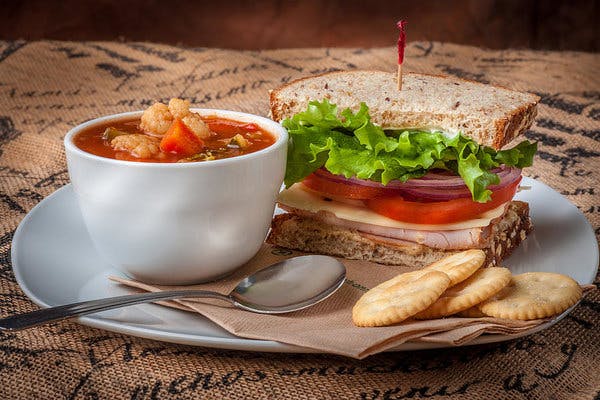 Choose a half sandwich and one side from each category:
Sandwich choice of: Turkey BLT, Casey's Club, Chicken Pesto, Roasted Veggie
Side 1 choice of: Side salad, Cup of Soup of the Day, Cup of Clam Chowder
Side 2 choice of:Fries, Chips, Coleslaw, Sweet potato fries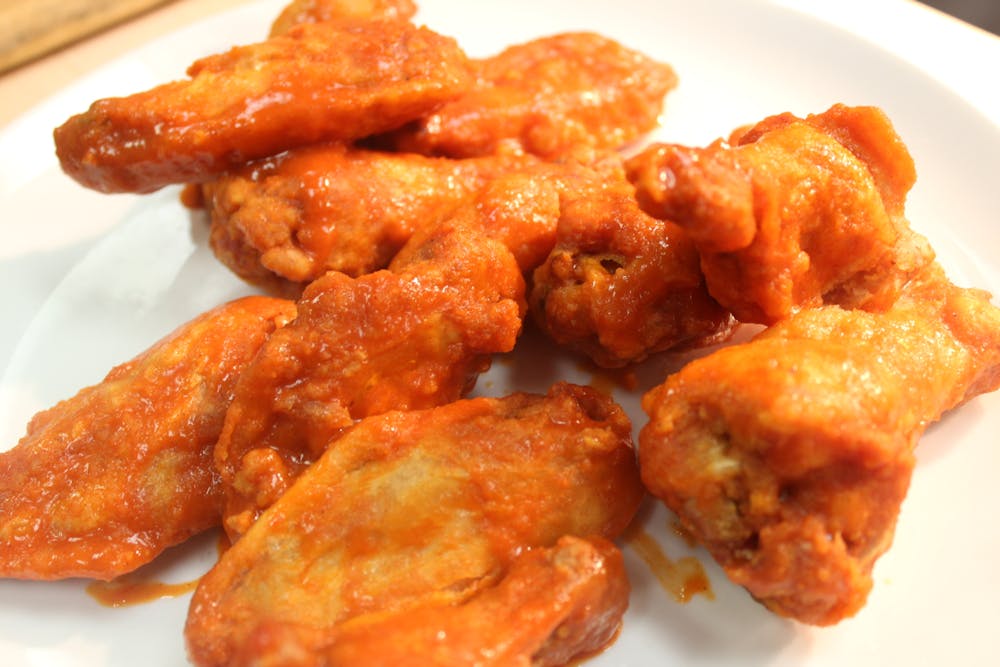 Appetizers
Casey's Crispy Wings

Choose Garlic Parmesan, BBQ, Buffalo, Bourbon Maple, Mango Habanero, or Boom Boom.

$11.99

Beer Cheese Fondue

Wisconsin aged cheddar cheese, infused with our house beer and served with warm pretzel rounds.

$10.99

Whittaker St. Taqueria

Street tacos-New Buffalo Style!

Pulled Pork-with honey bourbon BBQ pulled pork, cabbage and cilantro slaw and pico de gallo on corn tortillas $10.99

Boom Boom Shrimp-with cabbage, cilantro slaw and pico de gallo on corn tortillas $12.99

Fish Tacos--breaded fresh cod with cabbage, cilantro slaw, pico de gallo and baja sauce on corn tortillas $11.99

Chicken Tacos-grilled, marinated chicken with cabbage and cilantro slaw, pico do gallo and salsa verde on corn tortillas $10.99

Corned Beef Quesadilla-corned Beef, sauerkraut, three cheese blend and 1000 Island dressing $10.99

Roasted Artichoke Spinach Dip

Fire-roasted artichokes and spinach, blended with cheddar and Monterey jack-cheese, served with mini naan dippers.

$10.99

Boom Boom Shrimp

Plump shrimp lightly dusted in seasoned flour, fried golden and tossed in our spicy boom boom sauce.

$11.99

Maryland Crab Cakes

Fresh crab with bell peppers, cilantro garlic & spices. Lightly sauteed and served with a blueberry chutney.

$11.99

Irish Nachos

Homemade chips smothered with cheese sauce, chopped home-cooked corned beef, scallions, and sour cream.

$10.99

Steamed Mussels

One pound of Chilean mussels cooked in a white wine and garlic broth with chilies and fennel. Served with toasted bread

$11.99

Truffle Fries

Crispy fries tossed with fresh herbs and parmesan and drizzled with white truffle oil

$6.99
Soups
Made fresh in house every day.
Casey's Clam Chowder

Cup $5

Bowl $7

Soup of the Day

Cup $3

Bowl $5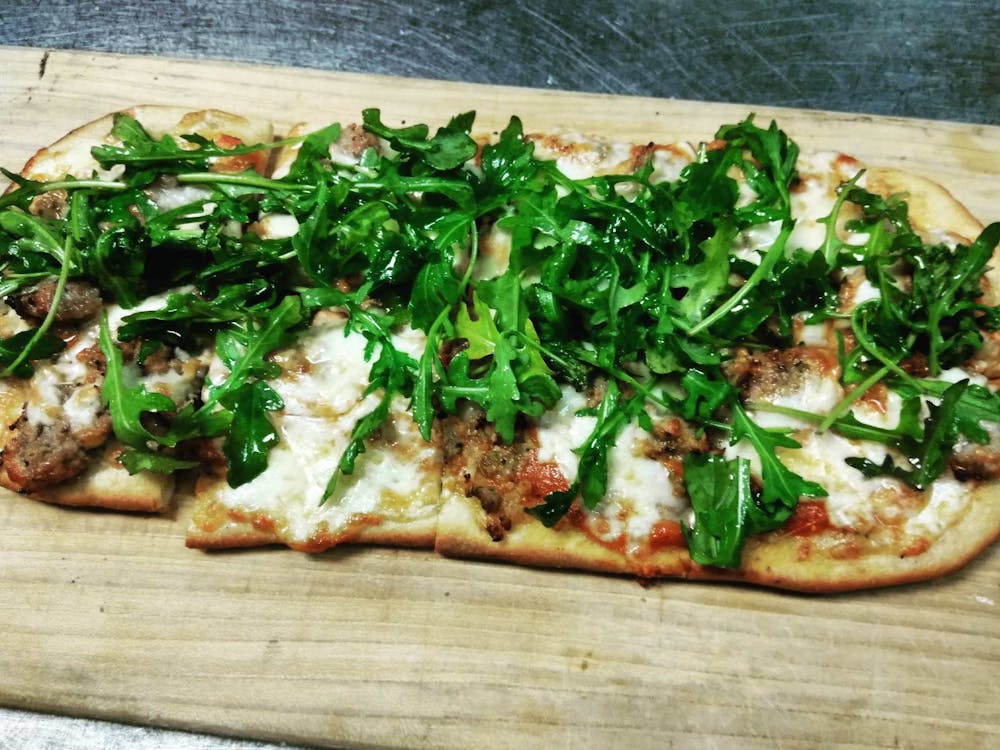 Flatbreads
$11.99
Sausage & Fennel

Seasoned sausage grilled with fennel, arugula, mozzarella, Romano, provolone on a marinara sauce.

$11.99

BBQ Chicken

Grilled chicken, with BBQ sauce, caramelized onions, mozzarella, Romano, provolone.

$11.99

Mushroom & Artichoke

Chopped mushrooms, artichoke hearts and fresh garlic, mozzarella, romano, provolone, olive oil, and fresh herbs.

$11.99

Mediterranean

House-made pesto sauce, tomatoes, red onion, black olives, arugula, and shaved parmesan.

$11.99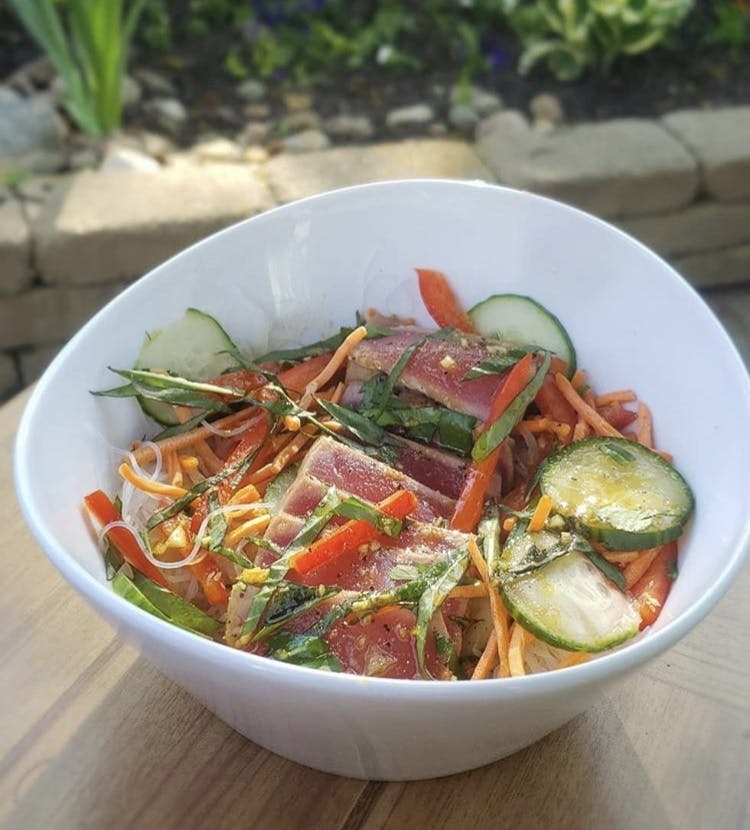 Green & Grain Bowls
Ask about our selection of house-made dressings.
Add Chicken or BBQ Pulled Pork $4

Shrimp $5

Boom Boom Shrimp/Salmon $6

Add Avocado $1

Southwestern Cobb

Chipotle chicken, mixed greens, chopped bacon, corn n black bean salsa, tortilla strips, pico de gallo, scallions, hard-boiled egg, pepper jack cheese, Southwestern ranch dressing.

$12.99

Beet & Goat Cheese

Arugula and mixed greens, tossed in blueberry vinaigrette, with diced beets, goat cheese crumbles, and candied walnuts.

$11.99

Ahi Tuna Spring Roll Bowl

Seared Ahi tuna served over rice noodles, fresh basil & cilantro, diced carrots, red pepper, and cucumber, with a soy-ginger dressing.

$16.99

Power Bowl

Steamed brown rice and quinoa with black beans, pico de gallo, scallions, mozzarella and provolone.

$10.99

Quinoa Salad Bowl

Salad of tri-colored quinoa with green beans, red pepper, scallions, black olives, shredded parmesan, and a creamy balsamic dressing.

$10.99

House Salad

Mixed Green, chopped iceberg, tomatoes, red onion, cucumber, bell peppers, shredded carrots.

$8.99

Side Salad

Choice of House or Half Wedge.

$4.99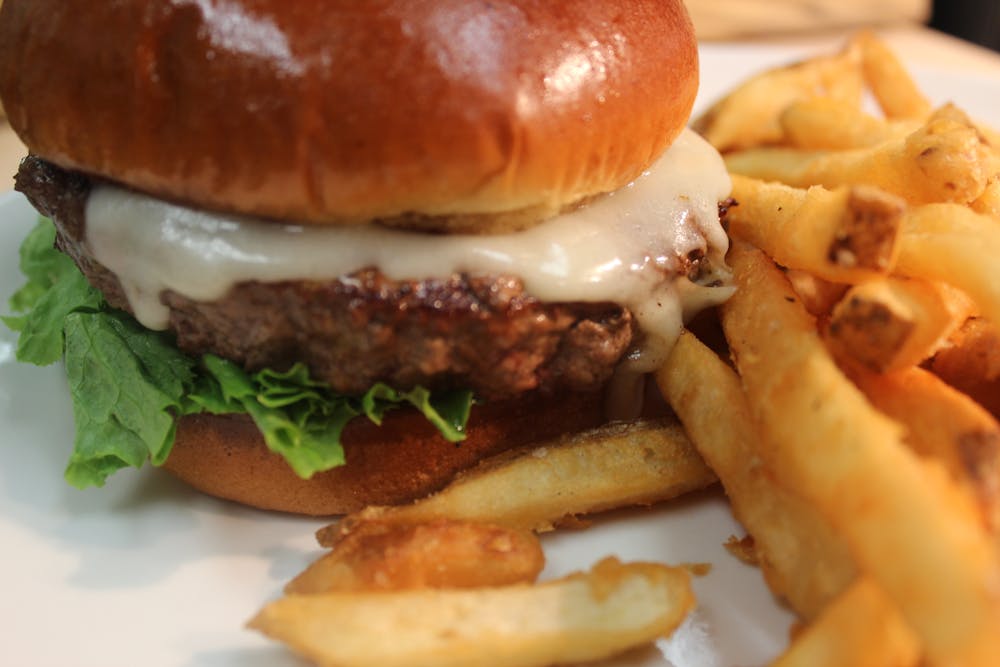 Choose from fries, home-made chips, coleslaw or sweet potato fries (1), side salad (1), or truffle fries (4)
Burgers and Sandwiches
Served with french fries, home-made chips, sweet pot fries (+$1), side salad (+$1), GF bun (+$1), coleslaw (+$1)
Casey's Original

Prime grade 8oz patty. Includes upon request, lettuce, tomatoes, onion, pickles and American, cheddar, Swiss, blue cheese or pepper jack cheese.

$9.99

Add American, cheddar, Swiss, blue cheese or pepper jack $1

Add mac & cheese $2

Add sauteed onions or mushrooms, bacon, jalapenos or fried egg. (each) $1

Paddy Melt

Prime grade 8oz patty, grilled onions and Swiss cheese, on rye bread.

$10.99

Ultimate Steak

Shaved ribeye, sautéed onions, mushrooms, and green peppers and garlic parmesan aioli on a hoagie.

$13.99

Classic Reuben

Marinated and slow-cooked corned beef sliced and served with Swiss cheese, sauerkraut, and 1000 Island on Rye bread.

$12.99

Beyond Meat Veggie Burger

Plant-based high protein meatless burger with garlic mayo, arugula, pepper jack and pico de gallo. Non-GMO and GF.

$12.99

BBQ Pulled Pork

Slow-cooked pulled pork, honey bourbon BBQ sauce, and coleslaw on the side.

$9.99

Perch Sandwich

Great Lakes perch dusted in seasoned flour and fried crispy. Served with lettuce, tomato, tartar and lemon

$12.99

Chicken Caprese

Grilled seasoned chicken breast, balsamic glaze, sliced tomatoes, basil, and fresh mozzarella cheese

$11.99

Turkey BLT

Sliced roast turkey, applewood smoked bacon, fresh basil, tomato, lettuce, and mayo on multigrain

$10.99

Baja Burger

8 oz. certified prime patty with smoked jalapenos, grilled onions, avocado, pepper jack cheese and Baja sauce

$11.99

Shroomed Burger

8 oz. certified prime patty with sauteed mushrooms, gouda cheese, crispy fried onions and truffle aioli

$11.99
Toasted Wraps
$9.99 | Choose wheat, spinach or tomato Served with french fries, home-made chips, sweet pot fries (+$1), side salad (+$1). GF bun (+$1)
Casey's Club Wrap

Smoked turkey and ham, crispy bacon, Swiss, lettuce, tomato, and honey mustard aioli.

$10.99

Buffalo Chicken

Wrapped with lettuce, chopped celery and your choice of blue cheese or ranch dressing.

$10.99

Chicken Pesto

Grilled balsamic chicken, fresh basil, mozzarella, tomato, and house-made pesto.

$10.99

Roasted Veggie

Roasted red pepper and eggplant, lettuce, red onion and hummus

$10.99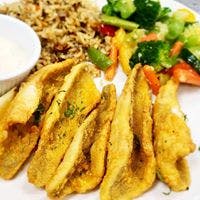 Entrees
Sides: French fries, homemade mashed potatoes, sweet potato fries (1) or truffle fries (4)
Shepherd's Pie

Traditional homemade Irish shepherd's pie topped with Yukon Gold mashed potatoes and a melted cheese crust.

$13.99

Cherry Smoked BBQ Ribs

Slow cooked smoked ribs, smothered with honey bourbon BBQ sauce, served with coleslaw and choice of side.

Half Slab $14.99

Full $23.99

Grilled Cilantro Salmon

Bay of Fundy, Atlantic salmon, broiled with a honey, lime, garlic and fresh cilantro marinade.

$17.99

Fish & Chips

Beer-battered fresh Atlantic cod, lemon, fries and tartar sauce.

$13.99

Great Lakes Perch

Fresh Great Lakes perch lightly dusted in seasoned flour and fried. Served with lemon and tartar sauce.

$22.99

Lemon Herb Chicken

Lightly breaded, roasted in olive oil, garlic, white wine, lemon juice, rosemary, thyme

$14.99

Casey's Mac & Cheese

Cavatappi noodles, cheddar, Monterey jack, and smoked Gouda sauce, topped with herb breadcrumb crust.

$11.99

Add Chicken/BBQ Pulled Pork $4

Add Shrimp $5

Add Salmon $6

Add Applewood smoked bacon $3

Tuscan Chicken Pasta

Grilled chicken, fire-roasted artichokes and tomatoes, mushrooms, spinach, white wine garlic sauce, and fresh parmesan.

$16.99

Add Shrimp $5

10oz New York Strip

Hand-cut prime beef cooked to your liking, topped with Guinness glazed mushrooms, served with vegetable of the day and your choice of side

$23.99

Bowtie Salmon Pasta

Farfalle pasta with grilled salmon, peas, and mushrooms in a white wine cream sauce.

$17.99

Pot Roast

Tender slow cooked braised beef with Guinness glazed carrots and red wine gravy, served with homemade mashed potatoes

$15.99

Corned Beef and Cabbage

Lean, thick cut corned beef, served with cabbage braised in au jus, Guinness glazed carrots and roasted red potatoes in a mustard IPA sauce

$15.99

Pulled Pork Ragu

Linguine with our slow cooked pulled pork and mirepoix tossed in a white wine and garlic BBQ marinara sauce

$13.99